Get up to $12K + lock in a 5.99% interest rate!
We want to help you find your home sweet home in Lubbock! That's why, for a limited time, we're offering new Lubbock home buyers up to $12,000 toward their home AND the chance to lock in a 5.99% interest rate!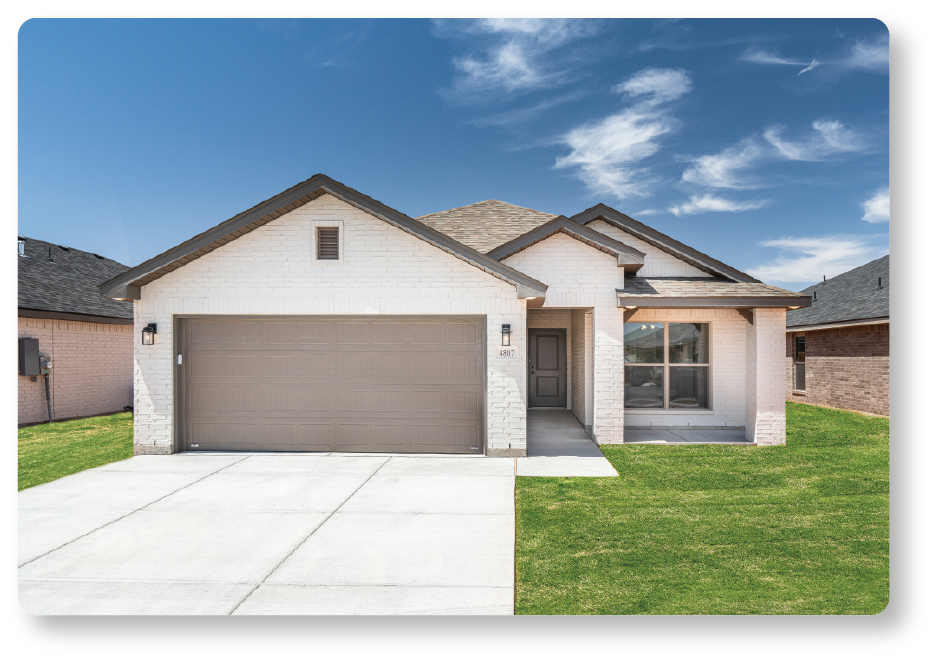 Here's What You Need to Know:
Through our preferred lender, Cardinal Financial, you can lock in a 5.99% interest rate on your new home when you close within 90 days.* This interest rate buydown is available using a portion of our $12,000 financial gift. The remaining amount is then available to be applied as a discount to the home or to help cover closing costs. Based on home price and loan type, other terms may apply.
*To take advantage of our $12,000 financial gift and 5.99% interest rate lock, homes must close on or before November 20, 2023.
To learn more about this limited-time incentive, visit one of our Lubbock New Home Centers, or fill out this form!
Buying a new Betenbough home
is as easy as 1, 2, 3!
1. VIP APPOINTMENT
Meet with a dedicated new home specialist to help match you with the best home for your family's needs.
2. MAKE IT YOURS
Sign on the dotted line to claim your brand new home.
3. GET THE KEYS
Attend your closing celebration to get the keys and title.